Abia State Governor, Okezie Encourages Nigerians to Support Peter Obi
Posted by Iheme Edmond On October 18, 2018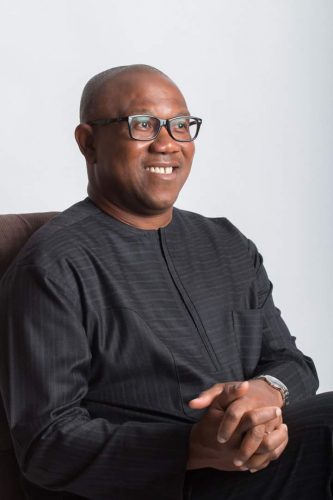 Abia State Governor, His Excellency, Governor, Okezie ikepaezu encourages Nigerian to embrace and accept Peter Obi as a blessing from the Igbo and also a good helper to  Nigeria.
He continued by saying that, all South East Governors should not to oppose him as the Peoples Democratic Party's (PDP) representative as Vice President to Atiku Abubakar in the 2019 Presidential Election.
On Wednesday, 17th October 2018 has after accompanying Peter Obi to Umuimo and Umuadoro communities where the pipeline explosion killed people that were involved in the incident.
He said: "I want to use this opportunity to officially congratulate and also celebrate our leader and also our brother, Mr. Peter Obi.
"Mr Peter Obi is a gift from Ndi-Igbo to our country Nigeria and his work and success bear eloquent testimony of the Igbo DNA.
Any Nigeria that is not happy with Peter Obi with Atiku Abubakar for 2019 will regret it soon.
Finally, He added that, Peter Obi is a good man, let all the Nigerians come together as one and join hands and support the man who can make Nigeria better again.

Share this post with your Friends on

RELATED POSTS FOR YOU
NOTE:- After making your comment, wait a bit for our moderators to get it approved before it can be displayed.