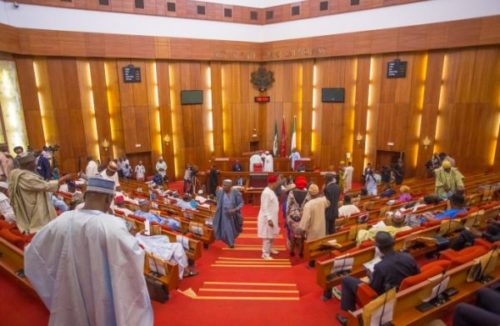 The Senate Committee on New National Minimum wage has just approved a new minimum wage for the country.
The Committee which is chaired by the Deputy Chief Whip of the Senate, Senator Francis Alimikhena, All Progressives Congress, APC, Edo North, met yesterday at Senate Room 431 New Building has concurred with the members of the House of Representatives that had earlier recommended a wage of N30,000 that was later adopted by the lower chamber.
According to Senator Shehu Sani, in a recent Tweet, the senate Committee on New National Minimum wage met yesterday and approved the new national minimum wage bill; N30, 000 as minimum wage and N75,000 as penalty for non compliance.
He wrote;
"The Senate Committee on New National Minimum wage met yesterday and approved the new national minimum wage bill;30k as minimum wage and 75k as penalty for non compliance.

"The Senate Committee on New National Minimum wage met yesterday and approved the new national minimum wage bill;30k as minimum wage and 75k as penalty for non compliance."