Comedian Bovi Reveals Actress Dorcas Fapson's Biggest Crime.
Posted by Iheme Edmond On January 29, 2018
Nigerian comedian, Bovi has shared his two cents on the ongoing situation between actress Dorcas Shola Fapson and a Taxify driver she alleged tried to abduct and rape her.
He took to his Instagram page to write her an open letter and to, as well encourage Dorcas to keep her chin up and not let the accusations from Nigerians affect her.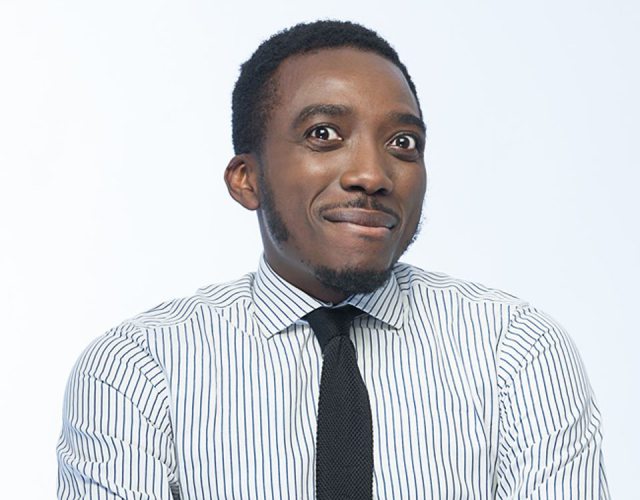 He writes to her as a friend that refuses to remain silent "while a section of society bashed you these past few days".
Read his Open Letter below…
Dear Dorcas,
I'm compelled to write you a public letter because I have an overwhelming urge to participate in the public discuss of your recent episode. As a friend, I will feel I failed you by remaining quiet while a section of society bashed you these past few days. But rather than defend you to a group of people who don't know you personally and who have made up their minds even in the face of overwhelming evidence, allow me to publicly tell you about your experience, what you did right and what you should have done differently.
First off, your biggest crime in all of this was not fitting into the stereotype! You've been dragged in many sections for being bold and courageous under fire. While the taxi driver was taken you to a wrong destination, just because your voice was firm and assertive, it seemed as though nothing troubling was happening. While the driver restrained you from coming down from the taxi, you pepper sprayed him and your voice and resolve was still not broken. This too doesn't fit the stereotype. If it was a scene out of a movie, the director would probably ask you to scream, cry, be shaken and even beg to be let go. In the eyes of many, you were too bold, too calm, too calculated for a lady. To this I say a big kudos. Don't stop. Don't change. Because the fact remains, as far as he took you to a destination against your will in the middle of the night, you were abducted. That is a crime punishable by law.
Somewhere, some girl is inspired by your boldness.
Next time though, it will be wiser to get down from the car as quickly as possible. Do not take chances or hesitate. Safety first should be your watch word. Cynthia hesitated in festac. It didn't end well.
If you had a PR expert by your side the next day, just before you posted those videos explaining what actually transpired, he/she would have worn you a very thick cardigan and wrapped you in a blanket. You would have been asked to speak in a "victim tone". All this would have been channeled to swing the narrative in your favor. Kudos to you, you weren't trying to milk the situation, neither were you thinking of the mileage those videos will accumulate. You see, perception is reality and in these parts, your outfit together with your still firm and assertive tone is synonymous with "troublesome girl" "ashawo" "runs". Pictures speak louder than words. On this issue I think what you should have done differently was to change the outfit. But keep the assertive tone. When I was in Uni my dean of students took one look at me and concluded I was part of a bad gang. In reality I was just broke, hungry, angry and ugly. That's the power of perception.
We live in a society where women are not encouraged to live in big houses as single ladies so that they don't scare suitors away. This is basically catering to bloated egos while benching our women. It is a shame but that is our reality. I know you are miffed at the accusations leveled against you. Never let such bother you. Truth is, those who judged and condemned you don't really hate you. A good majority of them hate themselves. They are filled with hate and they can only give what they have; hate! So understand that it's never really about you. It's nothing personal actually.
We are with you. Learn and keep growing. Stay strong and succeed. See you at work.
Bovi

Share this post with your Friends on

RELATED POSTS FOR YOU
NOTE:- After making your comment, wait a bit for our moderators to get it approved before it can be displayed.