Davido Set To See His Wife After Being Away For 2 Months
Posted by Iheme Edmond On March 31, 2019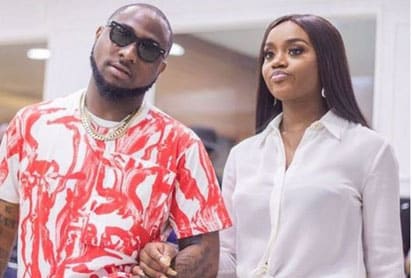 Davido has revealed he is set to see his "wife" tomorrow after been almost two months since he saw her.
The singer has been in the United States for quite a while now, promoting his breakout single "Fall," making plans for a "big remix" for the song, putting together his sophomore album, performing at festivals and a whole lot more. The singer has really been putting in work since he got out of the country in order to continue his amazing music outing since he broke on to the music scene many years ago.
While away from Nigeria, many people have questioned the existence of his relationship with his girlfriend; Chioma, as rumours have spread all over social media that they seem to be experiencing some difficulty which has made Davido not take her along with him while making all these trips here and there.
Infact, there was a major story about the singer's girlfriend being tagged a hoe by his hypeman; Special Spesh which was spread by a certain female controversial journalist and ever since, Chioma and Davido have not been seen together, further making people feel their relationship could truly be experiencing turmoil.
However, just earlier today, the singer uploaded on his Instagram story, indicating that it's been two months since he saw his "wife" and that he's glad he would be seeing her tomorrow. He wrote; "I see my wife tomorrow after almost two months !!"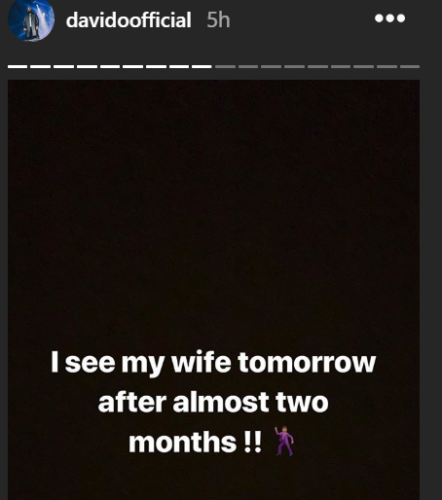 After the post, many people wondered who he referred to as his wife but in a way to help liberate people's curiosity, just few minutes after the post, an event tag that carries Chioma's name was uploaded on his Insta story, meaning Chioma would be present at the "Buju Banton's Long Walk To Freedom" concert in which he will be performing and also an evidence that Chioma is the person who he refers to as his wife.

Share this post with your Friends on

RELATED POSTS FOR YOU
NOTE:- After making your comment, wait a bit for our moderators to get it approved before it can be displayed.