I Didn't Buy My ₦5million Sex Doll For Sex,Its Still A Virgin -Mr Shaa
Posted by Iheme Edmond On May 18, 2018
Mr. Shaa, the first Nigerian entertainer to admit buying a sex doll has said he didn't buy it to satisfy his sexual urge.
"I did not buy the doll to satisfy my sexual urge" said the 'I No Well' artiste who was recently spotted taking his newly acquired five million naira sex doll on a date in Lagos.
"I just wanted something that looks like a woman that I can take care of. I don't think of sex any longer; I only think of how to make music.
"My sex doll is a virgin. I named her Tontoh because she is a very beautiful woman. Now, I can have peace of mind and I can focus on my music. I have not had sex this year and I cannot remember the last time I had sex. I am not trying to paint a good picture of myself. If I want to have sex, I know where to go once I have my money."
The singer whose real name is Benjamin Ogwehi has been flaunting his doll on his Instagram page said he "got the sex doll because I became tired of women.
"If I can spend N5m on a doll, I must have spent more on a lady and nothing came out of the relationship. I am not in a relationship at the moment but I was engaged last year.
The outcome of the union was the major reason I invested N5m in a sex doll. I later found out that my two-year-old baby wasn't mine. You can imagine how I felt when I got to know that I was not the biological father of the baby girl I was taking care of."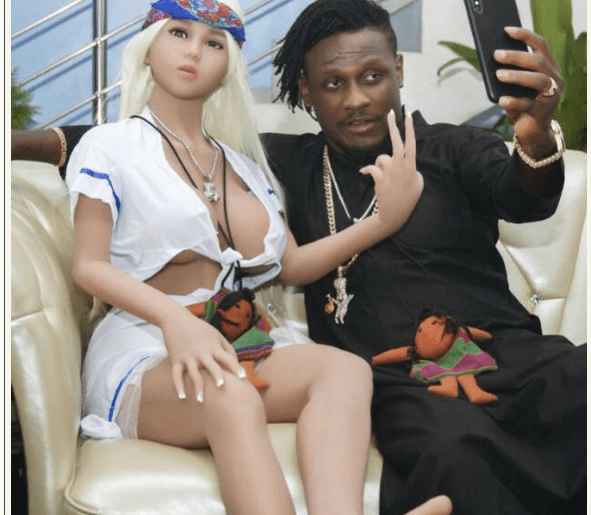 Share this post with your Friends on

RELATED POSTS FOR YOU
NOTE:- After making your comment, wait a bit for our moderators to get it approved before it can be displayed.