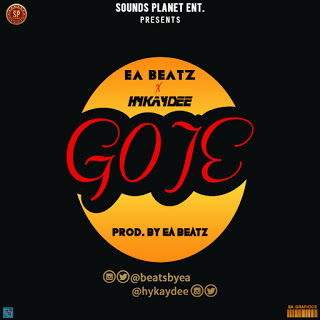 The most anticipated song from the stable of Sounds Planet is finally Here "GOJE" by the one and only EA Beatz featuring the Fine Girl Crooner, Hykaydee.
"Goje" is a jam every music fan have been anticipating for some months now and Hykaydee finally serves it hot after the successful release of his double singles "Fine Girl" and "Quality".
The Sounds Planet CEO really show he's a boss on this track as it's gonna be another certified banger and end of the year jam.
"Goje" was produced by EA Beatz and Mixed by P.Gee Pro. Stay Tuned, as Sounds Planet still got more hot stew in stock to dish out.
Enjoy the long awaited jam below.
DOWNLOAD MUSIC