#FvckYouChallenge: Victoria Kimani Is Looking For Free Promotion – Ycee
Posted by Iheme Edmond On April 7, 2019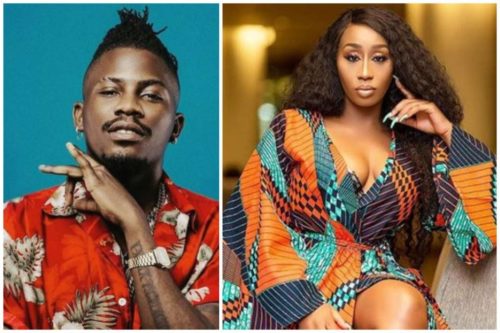 Ycee has reacted to Victoria Kimani slamming him in her version of the #FvckYouChallenge, and he says she is only doing it for free promotion.
Kenyan-born singer, Victoria Kimani took the viral #FvckYouChallenge to another level as she took a direct swipe at singers Tiwa Savage & Ycee.
In the song Victoria Kimani revealed that Ycee stole lyrics from her and never gave her credit for it.

Well, Ycee has finally reacted to the allegations, saying he thought it was a joke, not until he saw the snippet on her Instagram.

Speaking with punchng.com, Saturday Beats, Ycee said;

"We heard the song Victoria Kimani sang claiming that we stole it from her but I think she was just chasing shadows.

"She did not reach out to us before now because she heard the song she claims Ycee stole from her several times before it was released.

"They are both artistes and friends so she was privileged to hear the song several times before it was released.

"She was looking for a free promo that is just basically what she was doing. If you go online, you would read the response of people to her accusation. That is the industry for you.

"Why take your issues to the social media when you have each other's telephone numbers? Her accusation has come to us as a shock that she would call Ycee out for such a thing.

"How can she claim that someone stole her song? It is just funny. At the moment, Ycee is very busy working on his album; in fact, he is putting finishing touches to it. Once it is done, everyone would know about it."

Share this post with your Friends on

RELATED POSTS FOR YOU
NOTE:- After making your comment, wait a bit for our moderators to get it approved before it can be displayed.