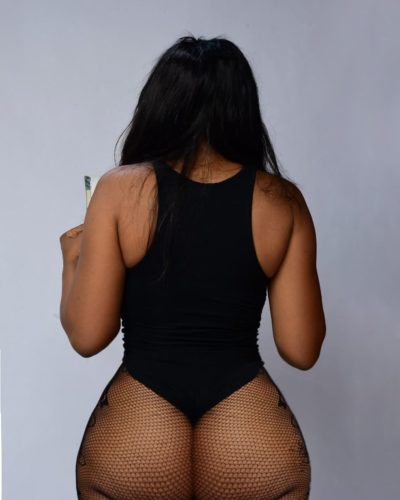 There haven't been many entertainers as lusciously daring as Pat Ugwu in recent times, given the goods she puts to the good on social media, particularly, the Instagram,
And she has severally labelled herself as a member of the 'Ukwu Movement' ( women who flaunt their bums because they believe they are endowed in that region of their body), not only in words but more in deeds by posting many bum-baring pictures of herself to drive home her point.
In this wise, it wasn't such a big punch on the face when she came clean in a recent chat with Potpourri to assert how important her bum is to her. "You all know my selling point, it's my ass; 'Ikebe', 'Ukwu', I'm the CEO of ass, what else if not my ass.