Important Note To All Upcoming Artistes Who Want To Succeed Overnight
Posted by Iheme Edmond On January 22, 2019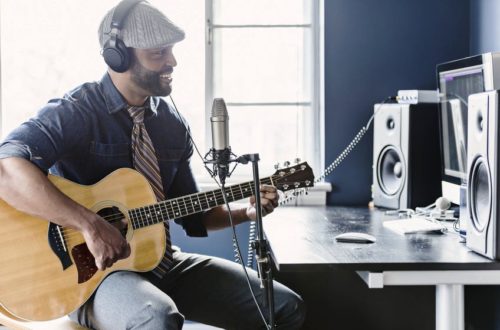 I have come across musicians/ singers mostly the upcoming/next rated artist being confused about their music career. But I have something for you today that will change your whole mind set. Let's begin!!!
Don't be fooled by anyone shouting and pushing you to get your song on ITunes, Spotify and other premium stores only, in order to make money and then advising you to make your song undownloadable unless they buy your music online or you shouldn't post it on music blogs at all.
One thing you should understand as an upcoming artist or next rated artist is "You need the fan base" you can't just tell your fellow friend to buy your song online when you don't even have the fan base or popularity.
Even though you succeed in placing your music in premium stores like ITunes and co. You will still need to advertise your track in other to get people to download your song. The price to get a certified amount of downloads is not funny you can as well ask record labels owners how much they spend. Let me ask you a question:
Have you ever bought any song online? …..Off course no..Even the payment procedure will discourage you.
What are your reactions when you see a song/music you need is being placed as pay to download? ….he/she doing such a thing will lose him or her fan base.
It is very funny to tell your fellow African to buy your song online knowing that you're still an upcoming/next rated artist and you know how it sounds.
Note: "Even though Davido, Olamide, Wizkid and Co are placing their music online as buy before download it is because of their fame and popularity, the funniest thing is even though they do that, their songs are still available on popular music blogs for free downloads, infact the popular music blogs are the once giving them the popularity".
If you are still as an upcoming/next rated artist planning to place your song on an online stores like ITunes and co. The sad truth is that "The money might eventually not come and the fame won't come either". You might lose on both ends.
Many top Nigerian Singers grew so large and became popular for putting their song/content up for free (Am not advising you to but am just being sincere as more and more people are out there confusing talented upcoming on how to push their songs to make money without considering relevancy and how the nation/industry has been or was structured.
The main focus as an upcoming/next rated artist is to focus and improve in your music production and also you need the fan base by promoting your songs on websites like waparz.com. We cover users in Nigeria, America, Europe and also some African countries and this is the thing you have been waiting for: We have the fan base; we have thousands of music lovers, why not put your song on our website for a small token and enjoy all these bonuses listed above. Click here to promote your song on Waparz.com

Share this post with your Friends on

RELATED POSTS FOR YOU
NOTE:- After making your comment, wait a bit for our moderators to get it approved before it can be displayed.