"Intersex are real, We're real and we're no more hiding" – UNIZIK student says
Posted by Iheme Edmond On April 7, 2019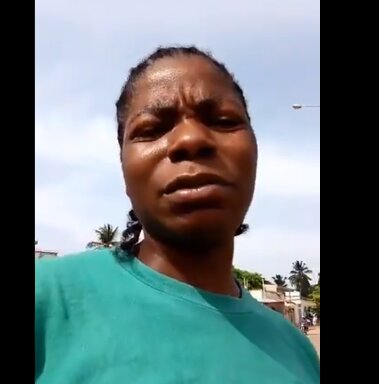 A student of UNIZIK identified as Chisom has publicly revealed that she's intersex and stated that she and others like her will no longer live in hiding.
She said she's noticed that a lot of people are talking about intersex people after a lady came out online. Chisom, who is a DJ, said she's one of those who are intersex. She added that there are so many people like her but they have been living their lives secretly. This, she said is about to change.
In a video shared online, she said: "Intersex are real. We're real and we're no more hiding."
She continued:
"And anybody that is asking stupid questions; do they have dick, do they have this one…? Then, I'll just advise you, pray to God so God will give you a child that's an intersex. Maybe you'll now see for yourself how intersex looks like."
A google search on the meaning of 'intersex' gave the following result via Wikipedia ;
Intersex people are individuals born with any of several variations in sex characteristics including chromosomes, gonads, sex hormones, or genitals that, according to the UN Office of the High Commissioner for Human Rights, "do not fit the typical definitions for male or female bodies
Watch Chisom's video below ;

Share this post with your Friends on

RELATED POSTS FOR YOU
NOTE:- After making your comment, wait a bit for our moderators to get it approved before it can be displayed.