Lawyer Forces Female Corper To Twerk or Dance Shaku Shaku Before Checking Her Document
Posted by Iheme Edmond On May 16, 2018
Just When i thought my morning is gonna be lit, And this? Am speechless, But according to the twitter user Penny who Confirmed it happened at their office, Said the lady was forced to dance either Shaku Shaku or Twerk by a man who was supposed to review her document, and the surprising thing is that he's a lawyer, But drama started after she told him she's a deeper Life, But he forced her to do it anyway..
see below!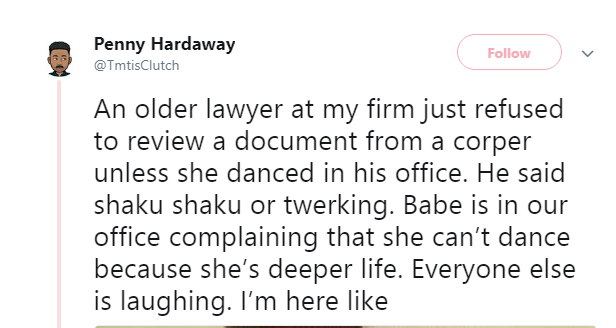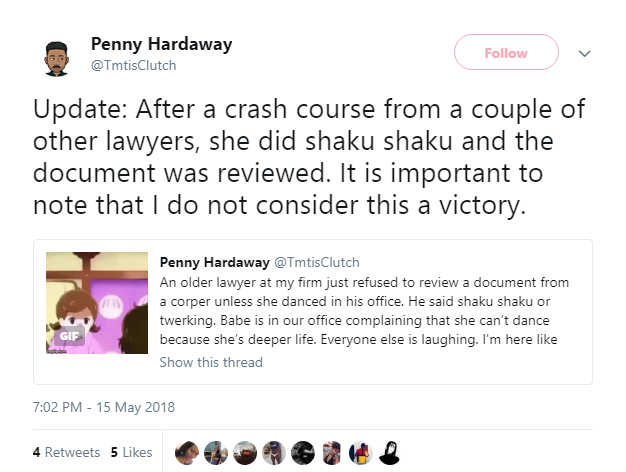 Share this post with your Friends on

RELATED POSTS FOR YOU
NOTE:- After making your comment, wait a bit for our moderators to get it approved before it can be displayed.