Mercy Johnson gets romantic with husband
Posted by Iheme Edmond On February 23, 2018
Delectable Actress and Mother of 4, Mercy Johnson has proven times without number, that she's enjoying her marriage, and she can't stop loving her husband for whatever reason… Their romance has continued to grow stronger day-by-day.
The actress shared got cozy with her husband in a new photo she shared on her Instagram, and wrote as the caption thus;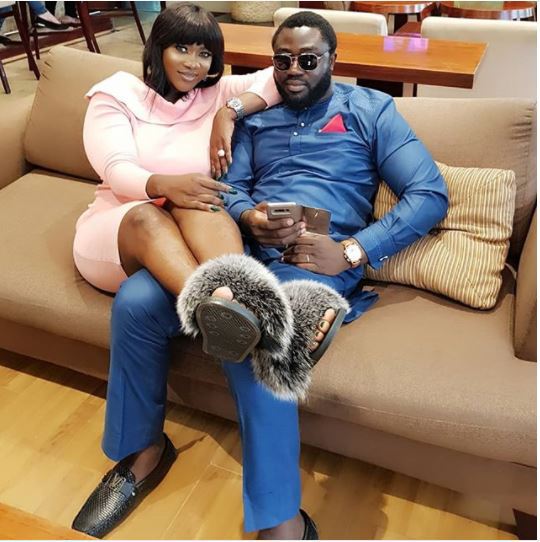 When I got enough confidence,the stage was gone. When I was sure of losing,I won. When I needed people the most,they left me. When I learnt to dry my tears,I found a shoulder to cry on. When I mastered the skill of hating,Someone started loving me from the core of the heart. And while waiting for light for hours before I fell asleep,the sun came out….That's Life No matter how you plan,you never know what life has planned for you. Success introduces you to the world but failure introduces the world to you. Always be Happy cus sometimes we loose hope and think it's d end but God smiles from above and says "Sweetheart" relax, it's just a Bend not the End……. By Sophia Loren I love it and thot to share ?? #Odiwife#mamapurity#

Share this post with your Friends on

RELATED POSTS FOR YOU
NOTE:- After making your comment, wait a bit for our moderators to get it approved before it can be displayed.