I Miss Being Touched, Kissed And Romanced Passionately – Tonto Dikeh Cries Out
Posted by Iheme Edmond On May 5, 2018
Nollywood actress, Tonto Dikeh, who before now has disclosed that she loves food more than sex, in a new Instagram post stated that she miss being touched.
Though she blamed it all on the rain and her canal mind, Tonto Dikeh further stressed that she is enjoying being celibate. Her post reads;
I miss being held right, I miss being kissed, I miss being touched, but I'm enjoying being celibate. Don't misunderstand me,I don't miss A Person..
I MISS INTIMACY,A LITTLE BIT..
#JESUSGIRL#SISTERCHARITY#WEATHER MESSING WITH MY HEAD?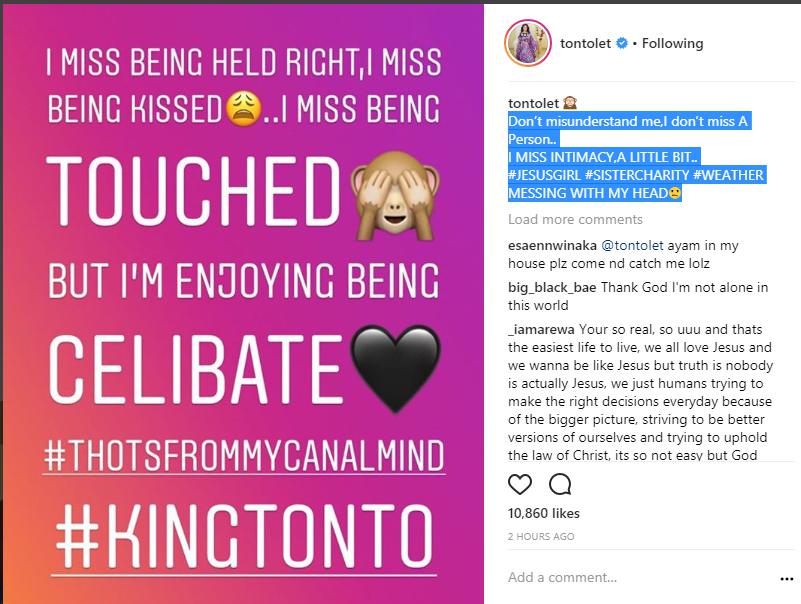 Recall that after Tonto Dikeh's marriage to Olakunle Churchill packed up, she revealed in an interview with MRH that she begged her husband for sex.
"I was stupidly in love with this man, I was stupidly. I was stupidly in love with him no matter what he did. No matter what, he could never do wrong in my eyes, as long as he was just hurting me and me alone. The day I said I was never going to take this again was the day he hit my child. No, He didn't do it mistakenly."
Ask if he didn't want the pregnancy and she said:
"He was the one who wanted this pregnancy more than I wanted it. He loved the idea of having a family, of being with me. I know how much he begged me to marry him. I know how much he begged me to have his baby. But when the baby came, he hated my son so much. It was like I gave birth to a monster.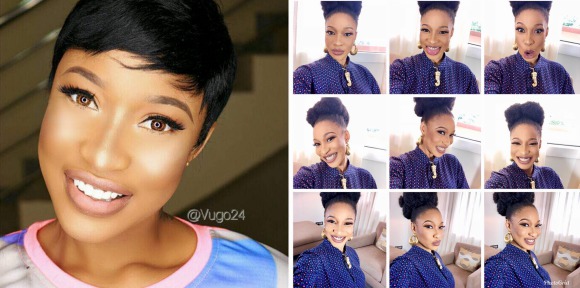 Kunle has never held my baby for more than five minutes. At some point in my marriage, I gave up on myself; I gave up on asking my husband to love me, to be with me, to make love to me. I gave up on all that and just asked him to be a father."

Share this post with your Friends on

RELATED POSTS FOR YOU
NOTE:- After making your comment, wait a bit for our moderators to get it approved before it can be displayed.