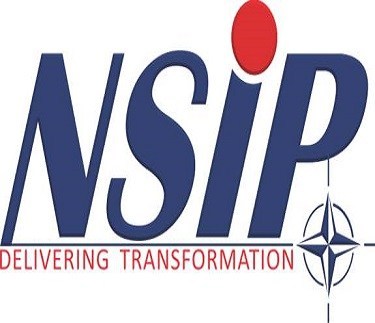 Have you heard this news about NSIP Hubs Recruitment 2019/2020 Exercise? Here we will guide you on how to apply for the NSIP Hubs recruitment 2019 Online. Firstly, we will advise you to read this publication well, you will see how to secure a job for through NSIP Hubs scheme.
Let's give you this good news first before we continue showing you how to register for 2019 NSIP Hubs scheme. NSIP Hubs scheme 2019 registration started  since December 2018 down to February 2019.
I-startup Southwest is a Federal Government intervention of the National Social Investment Program (NSIP) under the office the Vice President of the Federal Republic of Nigeria.
So now let's us give you the full gist, if you want to apply for this NSIP Hubs scheme 2019 job? Do you want to join other Nigerians to get P-NSIP Hubs stipend? If yes, then below here is the procedures on how to apply for NSIP Hubs scheme job.
NSIP Hubs Recruitment 2019/2020 Registration Requirements
There are some thing you need to have as an applicant. You can't just apply for NSIP Hubs like that. Here are the list of all the requirement for this job in Nigeria now.
The threshold for qualification is set at the basic ability and capacity to learn and be teachable.
In addition to the fore going, the following is set as the basic pre-conditions for enlistment;
Interested applicant must be a Nigerian male or female between the ages of 18 and 40.
Applicant must have a means of identification (National Identity card, International Passport, Permanent Voters Card- PVC).

Applicant must provide a Second Level Beneficiary (SLB) to qualify for benefitting from the scheme. 

Ability to communicate in Basic English language and or any local Nigerian language.
Provable upright character and a stable mind.
Applicant must provide a guarantor preferably a community or religious leader.
Have ability to secure the endorsement of a local government official.
Beneficiary should possess the capacity to transfer knowledge and mentor pairs within their communities.
Applicants Must Complete a guarantor's form.
Before applying for NSIP Hubs Recruitment 2019/2020 Exercise, you have to fully understand the type of NSIP Hubs 2019 job you are applying for.
How to Apply for NSIP Hubs Recruitment 2019/2020 Exercise?
The NSIP Hubs recruitment 2019 application form for this job is only for graduates and undergraduates. If you have your Degree or wish to apply as an undergraduates then use SSCE/NECO/NABTEB result or it's equivalent, then dust it now and apply for NSIP Hubs 2019 recruitment via www.premierhub.com.ng.
Applying for NSIP Hubs Recruitment 2019/2020 programme is easy. Just start by following the instructions provided.
The NSIP Hubs 2019 job that is available now is Agriculture , ICT & Mobile money, Fashion, Catering, and Technical Acquisition.
After the online registration, you'll be shortlisted for screening, interview, if you are successfully shortlisted, you'll undergo NSIP Hubs posting and NSIP Hubs deployment. You apply via hpremierhub.com.ng now.
ELIGIBILITY CRITERIA
+ Any individual or early stage startup who has an idea, solution or product in Agriculture, Manufacturing, ICT, Digital Oil field, Governance or Health.
+ Business must be for profit
+ Your state of residence or startup must be located in any of these states within the Southwest region: Ogun, Ondo, Oyo, Osun, Lagos and Ekiti
BENEFITS
The Programme provides critical tools for entrepreneurial success, including:
Training: weeks of intensive training on setting-up and managing businesses
Mentorship and Advisory: Hands-on support: Business strategy, financial management, recruitment, product development (advisory)
Free work space for team members, high speed internet & more.
Please Note: In the event you can not or you choose not to apply online, you can collect a registration form from any of our offices here.