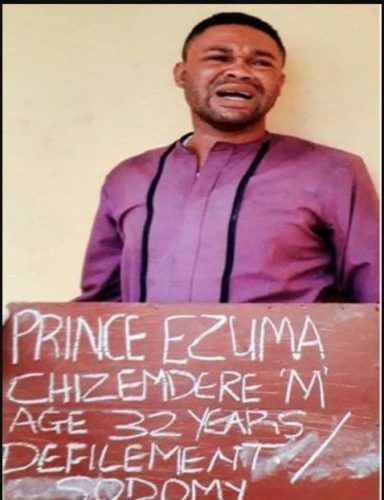 Gay Pastor: A gay pastor who was arrested recently has claimed that he has had several s*xual intercourse with many other men of God who are also a gay.
On the Shedrack saga that landed him in police detention, Ezuma in an exclusive chat with Saturday Sun reporter lamented that he got trapped in a love tango with the young man when he visited a popular pharmacy in Ejigbo.
He started Narrating
"Sometime in October, I went to a popular pharmacy along NNPC Road in Ejigbo to buy some drugs and one of the attendants, a male who introduced himself as Eric was so nice to me," he claimed.
"He started winking at me and I looked around to be sure that I am the one. I smiled and allowed him to attend to me.
I am used to such attention because I am handsome. I left and he followed me. I had to stop to understand why he specifically wanted to talk to me. It was then he told me that he is gay and that he would want to be my friend.
"I gave him my number and asked him to go back to work that we will talk later.
He called again pestering me that he wants to visit me that night and I agreed. I gave him my house address on Adelaja Ojo Street, close to Hostel bus stop in Ejigbo.
"At about 8pm, he came to my house and I gave him soft drink while I interviewed him. He said that he started allowing men to penetrate him since he was 11 years.
He kept seducing me and to be on the safe side I asked him to tell me his age and he said 22. He looked younger and I told him but he said that it's his stature.
"At this point, I relaxed and allowed him to touch me. As a human being, I was aroused and decided to touch him too. I used oil and rubbed his laps and started pressing my joystick in- between his laps.