See Photos Of Davido's 30billion concert in the UK
Posted by Iheme Edmond On February 16, 2018
Davido's 30billion concert: UK edition kick off today in Leicester, United kingdom and the pope star was seen on stage with his crew entertaining the fans.
The 30billion concert was held in Nigeria in 2017 and it served as a round-off show for the FIA crooner. The singer, after the concert even announced made up to N500million and the entire social media went gaga.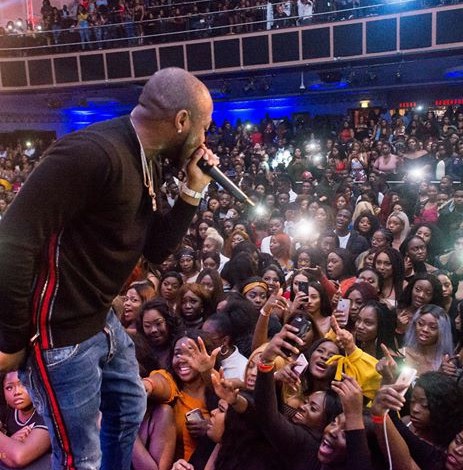 The UK edition was organized to serve as a follow-up concert for Davido's fans that could not make it don to the country in December last year.
This is all coming just days after he announced that he has bagged an endorsement deal that will see him emerge as the highest earning entertainer in Africa. Though the name of the company that endorsed him is not yet disclosed, the singer was seen shooting a commercial while holding what appears to be a male grooming product.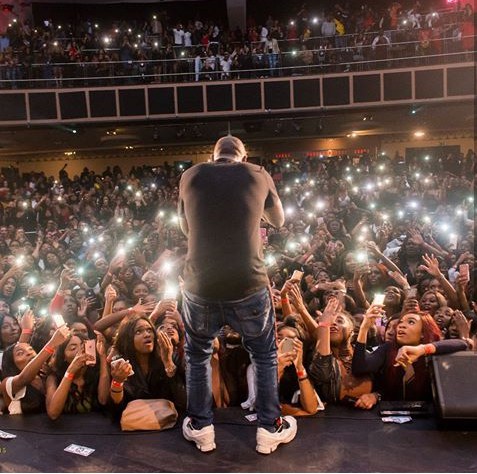 Davido is currently rated as one of the richest artistes in Africa. This is according to the latest Forbe's rating. He occupies the 8th position which is just one step below his colleague and friend in the industy, Wizkid.
The rating has caused a stir among their fans as so many of them are of the believe that Davido with all the endorsements and the shows, should be way richer than Wizkid.
Although a lot of people are also of the believe that Davido rides on the wealth of his billionaire father. Even though the pop start has shown o much energy and the quest to make money of his own, it is widely believed that he wouldn't have achieved so much without the influence of his father.
Popular Nigerian female deejay, DJ Cuppy even came out to say whatever she has achieved in the industry today is all by herself and her father has not influenced her progress and success in the industry. According to her, it is not the case with Davido and he claims he made it clear to people that his father is a billionaire and this surely paved the way for him.

Share this post with your Friends on

RELATED POSTS FOR YOU
NOTE:- After making your comment, wait a bit for our moderators to get it approved before it can be displayed.