Stop Sending Me D**k Pictures – Tboss Appeals To Men Sliding Into Her DM
Posted by Iheme Edmond On July 11, 2018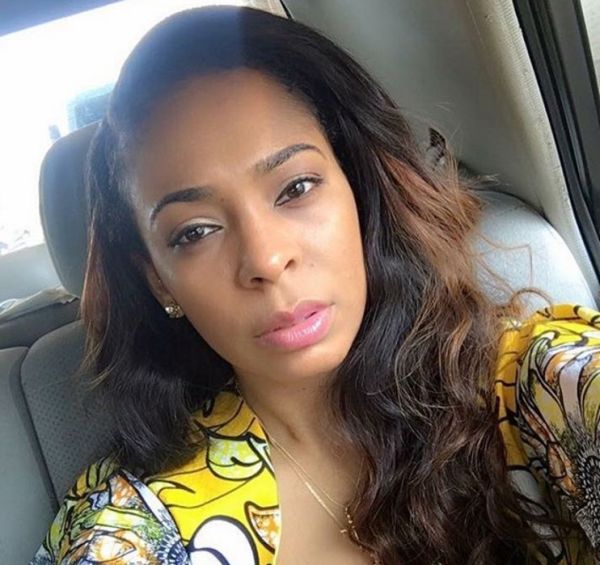 The former BBNaija reality TV star , Tokunbo Idowu, popularly known as TBoss, made an appeal on her Instastories. She called on men to stop sending her raunchy pictures of themselves.
The half-Romanian born said she doesn't know why she's been sent such pictures and she also doesn't know what they expect to happen after she views such image.
The model/actor went ahead to say her eyes have been violated and her personal space is not so personal anymore.
She wrote:-
Dear Guys
Y'all need to blooming STOP sending me D**k pics!! Like yooo,,,Now my chest is hurting from what just jumped at me not to mention the violation it's caused my eyes.
#Aawww my beautiful personal space is not so personal anymore
So now that you've showed me your bits wtf are you expecting to happen? Am I supposed to call you up or what?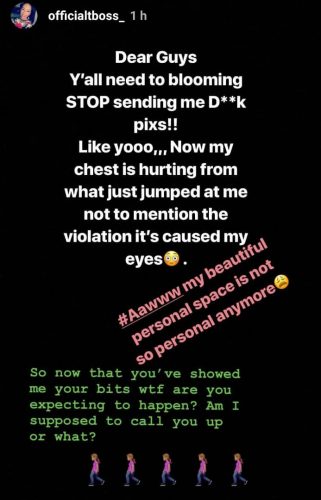 Share this post with your Friends on

RELATED POSTS FOR YOU
NOTE:- After making your comment, wait a bit for our moderators to get it approved before it can be displayed.