#SurvivingCardiB: Cardi B trends Online After Rapper Claims She Used to Drug and Rob Men
Posted by Iheme Edmond On March 28, 2019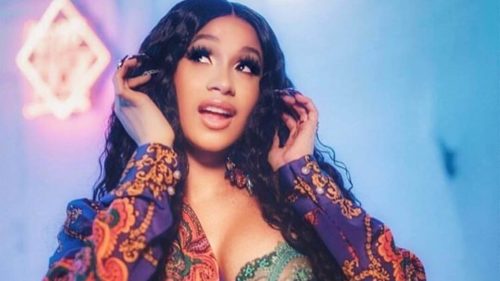 American rapper and mother of one, Cardi B, is currently facing global backlash following the release of some controversial old videos where she admitted to drugging men and stealing from them.
After the video went viral, the rapper was unapologetic and warned people to stop harassing her.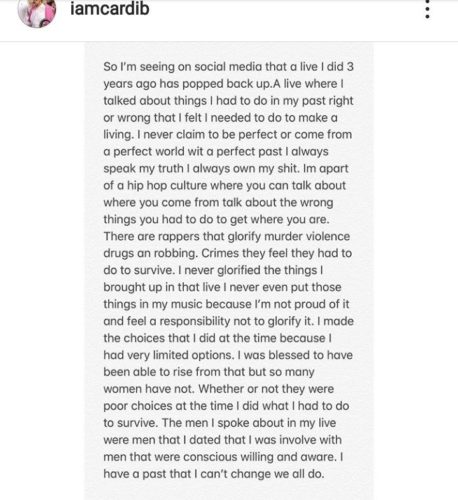 But as the backlash intensified and people called for her to be arrested for sexual assault, she posted another update addressing the videos.
Now, everyone is reacting to the story and calling for her to face the full force of the law just like R Kelly and Bill Cosby.
I know y'all didn't try to cancel Nicki for dating an alleged rapist but turn around and give Cardi a pass when she actually is one.
#SurvivingCardiB pic.twitter.com/BdYGNTkDFP

— Jessie Adams (@QueenJay2017) March 26, 2019
Nicki: I am the female weezy
This shit is easy
Cardi: I am the female cosby
I drug rape and pull robberies #survivingcardib

— Josh j (@Joshbeenreal) March 26, 2019
Cardi B is trash, she scammed this man out of $500 when he was in college and paid blogs so he wouldn't get his story out. #SurvivingCardiB pic.twitter.com/2LHsT5IGfM

— 🗣✍🏾 (@writtenbytruth) March 26, 2019
The biggest takeaway from #SurvivingCardiB is that nobody asked her if she drugged and robbed men who wanted to have sex with her. She said it on her own will expecting the world to sympathize with that shit like it was okay. #MeToo

— 🥴 (@allDatRahRah) March 26, 2019
Feminists have suddenly gone mute on this #SurvivingCardiB episode but they all had erections for R Kelly, Harvey, Cosby… lol

— Legendary Hustler (@otunba_adedayo) March 27, 2019
#survivingcardib not just because i am a nicki fan,i don't blame her fans still support her because they are her fans and ik the barbz will do the same for nicki but she said she was poor and needed to pay bills and all so she went to strip.

— Petty (@iampettyp) March 26, 2019
The "R" in a Cardi stands for Rapist.

— Mr. Alabi of Lagos 🇳🇬 (@the_Lawrenz) March 27, 2019

Share this post with your Friends on

RELATED POSTS FOR YOU
NOTE:- After making your comment, wait a bit for our moderators to get it approved before it can be displayed.