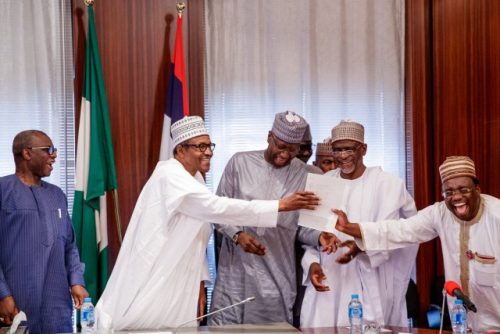 Following the report made early about Mr President Buhari not having an O level result and also yesterday, President Buhari Showcasing his WAEC Certificate with his bald head.
The West African Examination Council (WAEC) has finally explained the reason why President is using his recent Passport in his WAEC Certificate of the WAEC examination he did in the year 1961.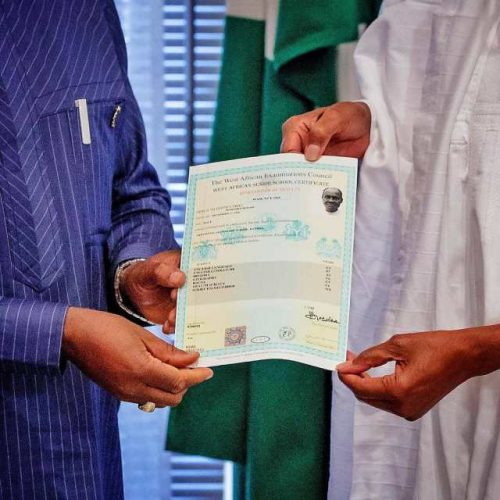 In preparation for the 2019 General Presidential Election, it was relevant that the President produced his WAEC Certificate which is one of the minimum requirements to contest for office (President Muhammadu Buhari swore an affidavit in place of the WAEC certificate in the contest for 2015 Presidential Election).
Furthermore, the news was alarming that some Nigerians suspected foul play in the proceedings as they wanted to know why the President's current passport photograph was used in the certificate for an exam which was allegedly written in 1961.
See reaction from Nigerians below:
How Buhari wrote WAEC in 1961 with bald head, should be in Guinness book of world records.

— AJALA (@UNCLE_AJALA) November 2, 2018
First you say your original WAEC result is with the military, then WAEC suddenly re issues you one which is against WAEC Law. After forging the result you forget to add Mathematics in it.

Affliction will not rise the 2nd time!!!

— KinG NomSo? (@ani_nomso) November 2, 2018
WAEC result surfaces after almost 60 years. For more jokes, please text 419 to 0805 419 419.

— Dr. Dípò (@OgbeniDipo) November 2, 2018
WAEC went further to explain – "since it is an attestation and not the original certificate, the passport photograph that was submitted during application is the one that would appear on the certificate when ready."
Waec tweeted ;
Let's educate ourselves a bit:
1. President Buhari was given Attestation of Results not a certificate;
2. Attestation of Results is given to a candidate whose certificate is damaged or missing;
3. It carries the passport photo the candidate submitted during application.
Let's educate ourselves a bit:
1. President Buhari was given Attestation of Results not a certificate;
2. Attestation of Results is given to a candidate whose certificate is damaged or missing;
3. It carries the passport photo the candidate submitted during application.

— WAEC NIGERIA (@waecnigeria) November 2, 2018