Woman Caught While Trying To Give Away Her Daughter As Collateral For A Loan (Video)
Posted by Iheme Edmond On April 4, 2019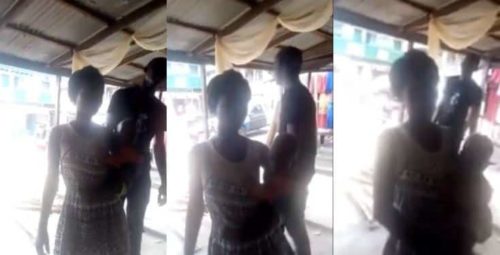 A woman was caught trying to use her child as collateral to collect a loan of ₦20,000 in Sapele, Delta state.
The woman claimed her daughter's father is based in America and she wants to travel abroad to meet him but needs a loan of ₦20,000.
She promised to drop the baby as collateral and when she returns from the US, she will be able to pay back the loan and get her child back.
But those present believed the woman was trying to abandon her child and flee with the money.
Watch the video below;

Share this post with your Friends on

RELATED POSTS FOR YOU
NOTE:- After making your comment, wait a bit for our moderators to get it approved before it can be displayed.