I Won't Surrender To Corruption – President Muhammadu Buhari
Posted by Iheme Edmond On August 21, 2018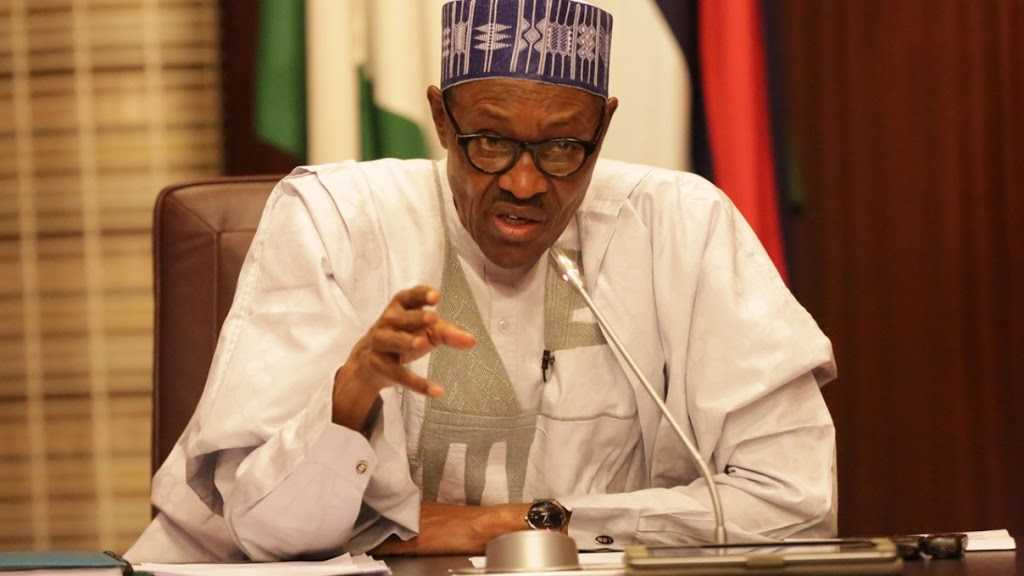 President Muhammadu Buhari has declared that the option of surrendering to corruption will never be considered by his government.
The president, in a Sallah message yesterday by his Senior Special Assistant on Media and Publicity, Garba Shehu, said corruption has the capacity of destroying the very fabric of Nigerian society. Buhari, who just returned from London, United Kingdom (UK), after a 10-day working holiday had, on Sunday, vowed to jail more criminals who have looted the national treasury.
In the Sallah message, the president said surrendering to corruption is not an option because it destroys society and progress of nations. According to him, "even if some people hate you for fighting corruption, you should not chicken out from the task as a leader because doing so is a betrayal of public trust."
Buhari urged all Muslims to use the occasion for sober reflection and self-examination and strive to be good ambassadors of their religion by upholding high moral values He reminded Muslims that this felicitous occasion of Eid-ul-Adha is a remembrance of the submission of Prophet Ibrahim Allaihis- Salam to Allah, his creator, by which he taught the world the value of sacrifice in relating with one another and when it comes to nationbuilding. "We must sacrifice for others and remember always those who are less fortunate than us," the president declared. Buhari explained that religion is a major factor in influencing human behaviour towards good conduct and actions.
He, however, regretted that selfishness, greed and corruption have overwhelmed human souls to the extent that people abandon their religious beliefs in pursuit of their greed. The president stressed that fighting corruption is a task that must be done in order to protect the larger interests of the ordinary Nigerians who are the worst victims of diseases, poverty, malnutrition and other afflictions resulting from corruption.
On the current economic challenges facing Nigerians, the president reassured that such are temporary because the welfare of the people is the main thrust of the change agenda of the administration. To buttress this point, President Buhari cited the many initiatives unfolded by the administration under the Social Investment Programme (SIP), among which was the recent decision to distribute recovered stolen funds to the poor against the past practices of re-looting such funds by some people in authority. Meanwhile, former Military President, General Ibrahim Babangida, has cautioned political gladiators in the country not to allow their personal ambitions heat up the polity. He gave this warning in his Sallah message, urging Nigerians to "let us unite to solve our problems." According to him, "as we prepare to enter the electioneering period, politicians in Nigeria should not allow their personal political ambitions overshadow their sense of reasoning. "They should be guided in their utterances as such speeches are capable of plunging our polity in jeopardy, especially during electioneering period.
"At this auspicious occasion of Eid-el-Kabir, I urged all Nigerians from all walks of life or political affiliation to be in the vanguard of peace, unity and work for rancour-free polls in the build up to the forthcoming political dispensation." Babangida also urged Muslims to use the unique virtue of sacrifice of Eid-el- Kabir to further unite and strengthen the Nation. "It is a unique and important festivity in the last lap of Islamic calendar year for all Muslims globally to make sacrifices and religious rites. "It is our collective duty during this sacred month and period of devotion to glorify Allah and adhere to our religious teaching by maintaining peace, protecting the sanctity of human lives and unite to solve the problems bedevilling us collectively as a nation," he said.

Share this post with your Friends on

RELATED POSTS FOR YOU
NOTE:- After making your comment, wait a bit for our moderators to get it approved before it can be displayed.