Yes, I f**k everyday – Actress, Nkechi Blessing reveals
Posted by Iheme Edmond On March 10, 2019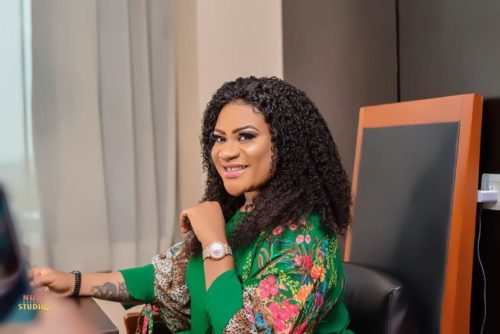 Nollywood actress, Nkechi Blessing Sunday has revealed to her fans and followers, bluntly that she gets s*x every day.
The curvaceous actress revealed this while warning a fellow actress to desist from gossiping about her else she would unleash war on the unknown actress.
Nkechi went on to call the actress 'stupid' adding that she will be the one to end the madness of those who enjoy gossiping about how people live their lives.
In her words;
"Quick question,Have you Ever seen a 30 year old Virgin?..Not sure have seen one🤣🤣🤣…I don't even remember telling anyone I was one🤷🏻♀️…Why bother ur head carrying gist of who I choose to F**K when I obviously do that Everyday🙄…Ya all think I am Normal abi?…Dear Gist Lover you have proven to be stupid and I NBS will end ur madness…DONT DARE ME✌🏻..The fact that you are a Failed actress coming for your colleague because you think they have abandoned you,I will make your head correct** Allow people F**k who ever,No be dem bring misfortune to you Fam..U come for me,we will start Third World War on dis instagram **I Kuku get Time"
Not stopping there, Nkechi shared a photo of her man with a warning to her haters.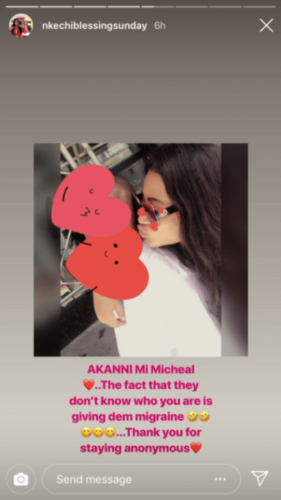 This after the controversial actress in an IG post last year stated that many actresses do not feed off of their handwork.
Nkechi insinuated that many actresses have other means of survival which in actual fact isn't all that morally right.
In an IG post she deleted not long after, the actress wrote;
"World best (referring to Toyin) is the only actress I know that feeds off her hard work and God given talent, the rest of us na we sabi wetin we dey do #isaidwhatisaid." "Another person I know is Funke Akindele, argue with your phone,"

Share this post with your Friends on

RELATED POSTS FOR YOU
NOTE:- After making your comment, wait a bit for our moderators to get it approved before it can be displayed.