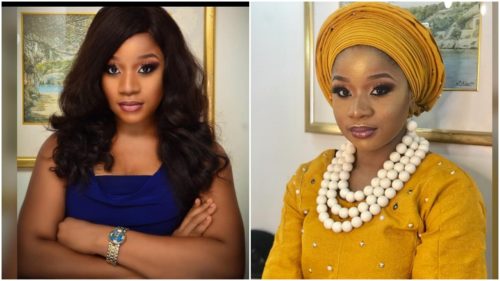 If not for her mother who encouraged her, actress Chiamaka Nwokeukwu couldn't have gone into movie production.
Having conquered her fears and anxiety, Nwokeukwu is today the brain behind such entertaining movies like Wrong Thought, Arabella, Awaken, Unknown Damage, Blind Violence, and Lucy's Dilemma.
In this interview, Nwokeukwu opens up on her experiences as an actor and filmmaker. She also talks about her latest movie and ideal man among other interesting issues.
What actually inspired your first movie production?
I noticed that producers were just using us and paying us peanuts. And at the end of the day, you see your movie everywhere, making waves. As the lead character, people are calling you all over the place, thinking that you're making money. But you can't do anything about it because you don't have any rights over the movie. I did my calculations and I found out that production pays better, and you know, when you pay people, you have exclusive rights to your works.
What was your first production experience like?
At first, I was scared and anxious! You see, it is not easy to bring people together, put them in a hotel and feed them for weeks, but I did all these after my mom encouraged me. Before I produced my first movie, I had to float a company, The Ship End Production Nigeria Ltd. But at the end of the day, I will say it has been a thrilling experience.
Were you not afraid of backlash from industry big names when you decided to go into film production?
I thought that they won't give me jobs again, because they would be like 'she wants to show herself by producing; let us see how far she can go'. The truth is that's the exact reason some people don't want to produce their own movies, because they don't want to lose the opportunities they already have. Producers don't like the idea that you are trying to overshadow them.
I still want to work with them but I don't care as long as I am making money. Most times, they call me and say 'hmmm… you are now producing, so you want to show us now that you are good, that you can actually do what we are doing?' But I am like 'don't see it that way. I need money as much as you do. I have about N2 million and if I don't invest it, I will spend it all within a short while. So, I need to invest in order to secure my future'.