"I Will Slap Anyone That Talks Nonsense About Tiwa Savage Again" – Ice Prince
Posted by Iheme Edmond On April 6, 2019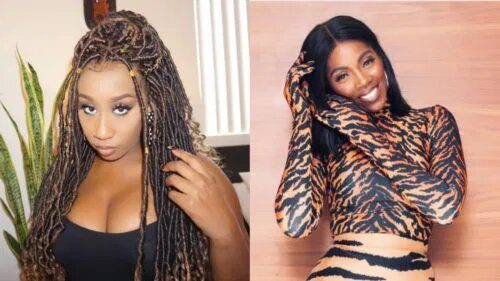 Ice Prince has gotten involved in the Victoria Kimani and Tiwa Savage's controversy, saying he will slap anyone who talks ill of Tiwa Savage.
Just like MI Abaga, Ice Prince is known to be a close friend of Victoria Kimani. But it is however shocking that the rapper/singer has come out to make statements that clearly posits that he is in support of the Mavin diva over the Kenyan singer that used to be a former colleague of his at Chocolate City.
Ice Prince in a recent interview said he's been able to get on phone with Tiwa Savage to discuss the allegations leveled against her by kimani and other female singers and she's clearly not happy about the whole situation.
Ice Prince however revealed the "small small girls" should stop talking thrash about Tiwa Savage. He said Tiwa has a lot of bodyguards which he is clearly one of them, he said he won't hesitate to assault any of the girls that continues to trouble Tiwa Savage
He said;"There is something that is currently pissing me off and i will say it right here. All those girls that are going about abusing Tiwa Savage, they'd better put a full stop to it. Today i spoke with Tiwa on the phone and she isn't happy with all those small small girls talking thrash about her"
"And i want all these girls to be aware that Tiwa has a lot of body guards both in heaven and on earth in which i am one of them. I will slap somebody on Tiwa's behalf, it's really disheartening. They all need to apologise to Tiwa," he said.

Share this post with your Friends on

RELATED POSTS FOR YOU
NOTE:- After making your comment, wait a bit for our moderators to get it approved before it can be displayed.