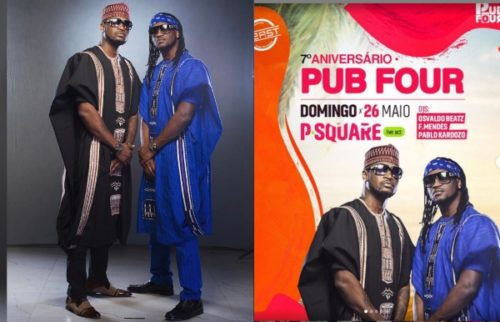 Paul Okoye has reacted to his twin brother Peter Okoye's threat of to suing a show promoter in Angola who used his photo to "allegedly sell his (Paul) show in the country".
Recall that it was reported earlier that Peter Okoye shared a post of a poster showing off himself and his brother together. This poster was being used to promote a show of his twin set to be held in Angola. Passing off threat to sue the promoter of the show he has nothing to do with, Peter wrote;
Na Wa o! So they needed my image to sell their show Angola. This promoters @pubfoureventos you'll be hearing from my lawyers soon. #UnaDonFindMyTrouble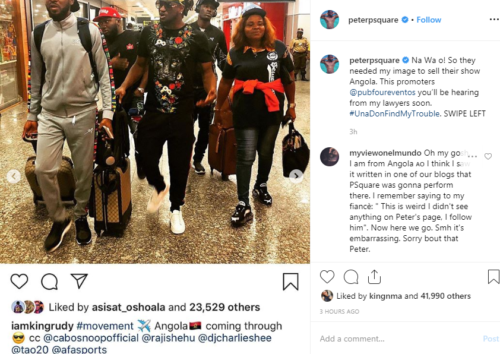 However Paul Okoye who reacted to his twin Brother, Peter Okoye's threat of suing the show promoter from Angola, shared a snippet of hit single 'Reason With Me' and further told his fans that they now know what his album to sound like.
He wrote;
Now you can imagine and reason what the album will sound like 😁#reasonwithme🎼🔥🚒 musically Rude 😎 #firedepartment
In 2017, the Psquare group dissolution came off as the brothers continued to open a fresh can of worms, with Peter's outcry about his brothers threatening to shoot himself and his wife, Lola Omotayo Okoye. This was closely followed by a legal notice, served by Peter Okoye through his lawyer Festus Keyamo, asking for a dissolution of the group; claiming a threat to his wife and children's lives.