[email protected] Allegation: COZA Pastors Remain Silent As Story Gains More Strength
Posted by Iheme Edmond On June 28, 2019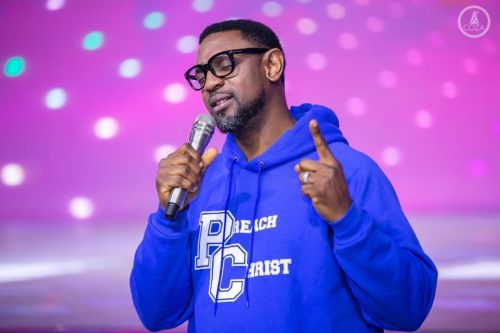 COZA Pastor, Fatoyinbo's rape allegation from Busola Dakolo continues to draw more attention online, yet the pastors which Busola Dakolo mentioned in her interview have refused to comment on the matter.
According to Y!Naija, Pastor Wole 'P Wols' Soetan and Pastor Folarin 'Flo' Ogunsola who currently in charge of the Lagos and Port Harcourt branches of the COZA church have been ignoring their calls which have denied the chance of getting an official statement from them.
They would be continually contacted to deny the claims of Busola Dakolo or perhaps, tell their own side of the story.
It has been rumoured around that men are also victims of Pastor Fatoyingbo's sexual assault, can men in Nigerian churches have their #MeToo moment?
In the interview where his rape and sexual assault was revealed, the topic that further generates more argument is that the controversial pastor assaults male members of the church too.
It is not a rumour, it happens in Nigerian churches, there are reports that Pastors assault their male members but the fear of being mocked and inferiority complex towards their pastor makes many of them keep silent over the fear of societal rebuke.
That said, the timely arrival of #MeToo is pushing the narrative that the voices of male survivors matter too, regardless of their industry or field.
Rape and sexual assault are not gendered and many churches have been harbouring it for long but Busola Dakolo's revelation has been centred on women, where females gain more sympathy because there is little or no man who has come out to say their own story.
It's time for male victims to siphon the same bravery and share their experiences.

Share this post with your Friends on

RELATED POSTS FOR YOU
NOTE:- After making your comment, wait a bit for our moderators to get it approved before it can be displayed.