Atiku Abubakar Promise To Create More Jobs If Elected as President 2019
Posted by Iheme Edmond On October 18, 2018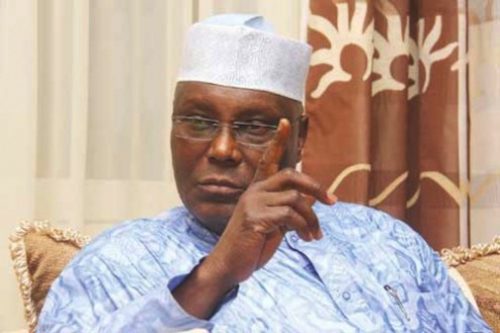 The 2019 Peoples Democratic Party presidential candidate for the 2019 Presidential Election says he is interested in the creation of jobs, and also that is what he does best.
He continued by saying this ahead of the National Bureau of Statistics (NBS) release of labour statistics, expected Thursday, October 18 and Monday, November 6, 2018.
"The best way to fight crime is to provide a way to create wealth because poverty can lead to crime," Atiku said today.
"If you vote me as your President in the 2019 Presidential election, I will build the security forces to fight terrorism and crime and also, I will do what I do best – Creation of more job opportunities."
"Nigeria's job creation report for Q1 and Q2 2018 was initially billed to be released on October 10, while labour force statistics for Q4 2017 and Q1 2018 is expected on October 18, according to the NBS data release calendar.
Both analytics have not been announced publicly, but the data office is set to release the unemployment and underemployment analytics for the last quarter of the year 2017 and the first quarter of the year 2018 by Monday, November 5, 2018.
Analytics have shown that about eight million Nigerians have become unemployed since President Muhammadu Buhari resumed office in 2015.

Share this post with your Friends on

RELATED POSTS FOR YOU
NOTE:- After making your comment, wait a bit for our moderators to get it approved before it can be displayed.