Big Boobs Bring Joy And Pain – Obianuju
Posted by Iheme Edmond On May 28, 2018
It is difficult enough to miss a beautiful woman in a crowd. And when that beautiful woman is blessed with monstrous towering twin towers, it is simply impossible not to notice her in a crowd.
Such is the case of the Instagram sensation known as Obianujueo, an Information and Communications Engineering graduate, who has no claim to stardom but by posting her mere innocent, non-provocative pictures which have earned her close to 100 thousand followers.
Unlike the boobs-toting slay queens who have made the Instagram their hunting ground to poach randy men, Obianuju doesn't flaunt her boobs. No cleavage-bearing dresses or revealing apparels or provocative poses. She's simple, innocent and decent. It is only Mother Nature that has made her a goldfish that has no hiding place, on account of her sprawling mammary.
Regardless of her timidity and shyness, the IT graduate speaks with Potpourri on the joy and pain of being blessed with big boobs.
" One big problem of having big boobs is the attention you get. People keep staring and that could be very embarrassing. The other one is the backaches and the difficulty of wearing or getting bras that fit your boobs," she said.
" Getting clothes that fit you properly without your blouse jumping out is another problem. Then, the weight of the boobs. You keep on having bra marks on your shoulders," she added.
On the bright side, Obianuju admitted that you only feel blessed when you have learnt to fully love yourself the way you are
"You feel different from every other woman, like you are unique. You feel blessed. As for your relationship with men, it is almost always negative. Most of them come to you mainly because of the breast, so, it is difficult to tell who truly likes you," she said.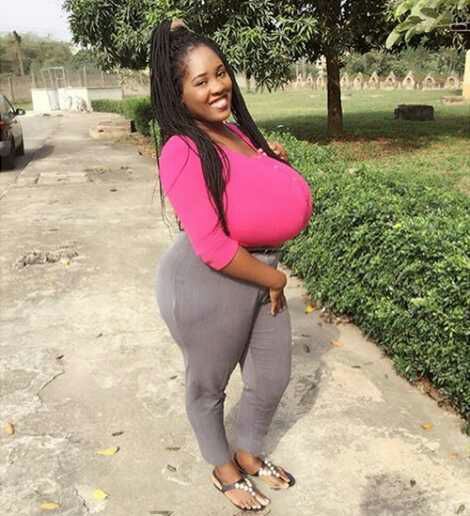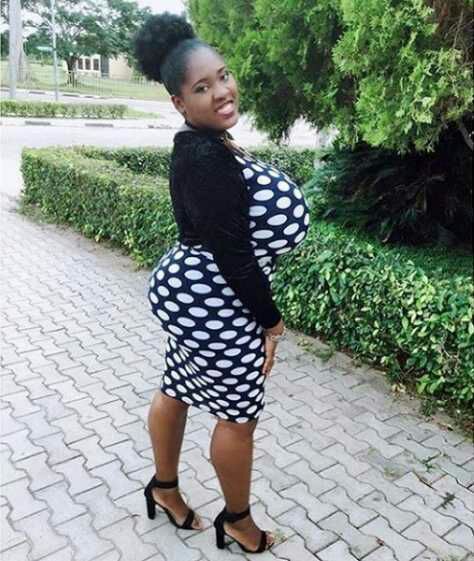 Share this post with your Friends on

RELATED POSTS FOR YOU
NOTE:- After making your comment, wait a bit for our moderators to get it approved before it can be displayed.