"I Want My Money Back, You Cannot Sing" — Man Tells Wizkid
Posted by Iheme Edmond On May 28, 2018
One of Wizkid's fan who isn't impressed about his sold-out show at the O2 Arena in London, has called out the singer to improve on his voice and stop making babies.
Identified as @ola_skanmi on Instagram, he shared a video of Wizkid's performance on stage captioning the video: "Wizkid please stop making babies, go and get a vocal coach, because you can't sing and please I want my 60€ tickey money and 40€ taxi back, busted wasted 100€"
Not stopping there, Skanmi continued: "I dey vex ni ooo, I bought new kicks, new jacket, spent money go watch this guy, he sing nothing for 30 min and left".
A die-hard follower of the Starboy, @ellesexy1212 quickly came to his defense, writing, "You're just an hater and an attention seeking pu**y ass nigg*. who sent you to buy clothes you can't conveniently afford. Must logba lagidi osi"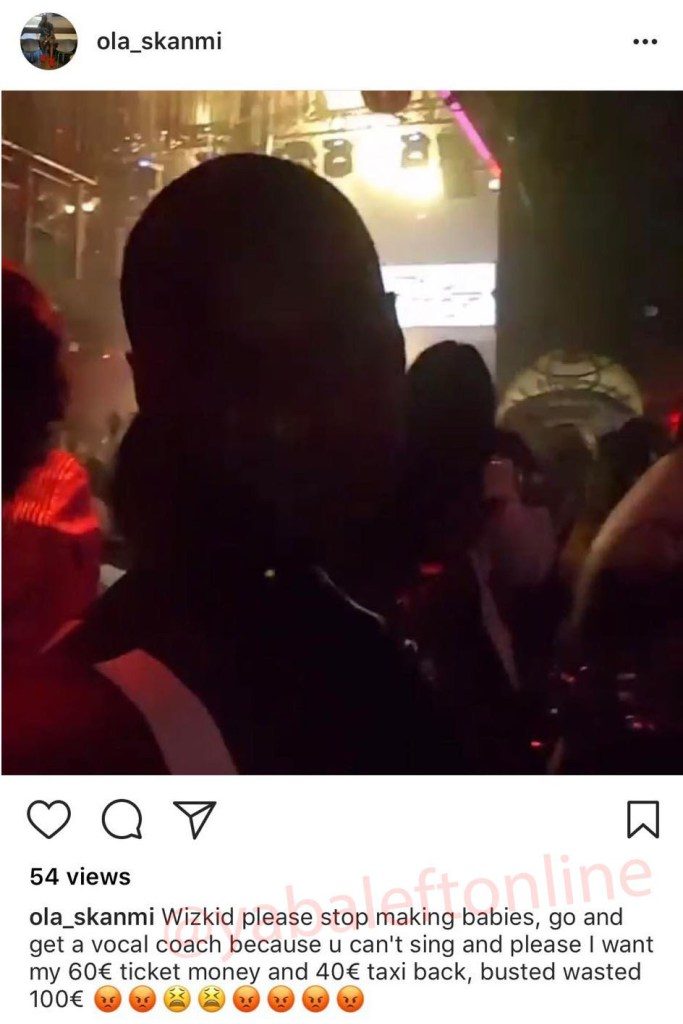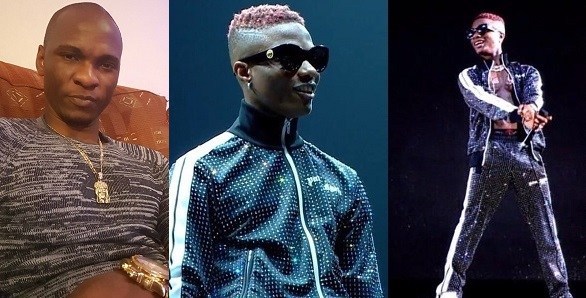 Share this post with your Friends on

RELATED POSTS FOR YOU
NOTE:- After making your comment, wait a bit for our moderators to get it approved before it can be displayed.