Hmmm.. Is TBoss Pregnant For Uti Nwachukwu?
Posted by Iheme Edmond On March 27, 2019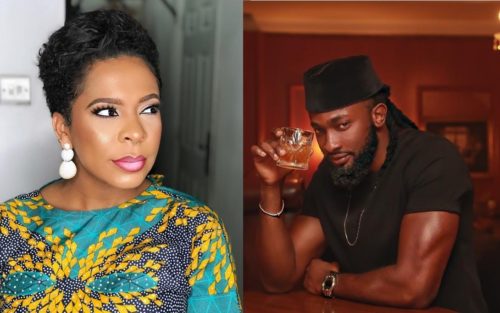 Popular blogger Stella Dimokokorkus has 'stylishly revealed' that Reality TV Star, TBoss is pregnant for Uti Nwachukwu.
Though, no names were mentioned!
Here's the post; "What am I hearing?great news it is if you ask me!….them say one controversial reality star from two yrs ago don FALL pregnant for her fellow reality star from many yrs back but the bobo is beating about the Bush with excuses."
"I am comforted by the forefathers saying that we cannot hide love or pregnancy or drunkenness. #scriptover. #whiteandblack #ebonyandivory #nonamesmentioned. #unawehdoneoh. 🤔😜😛🤓🎤"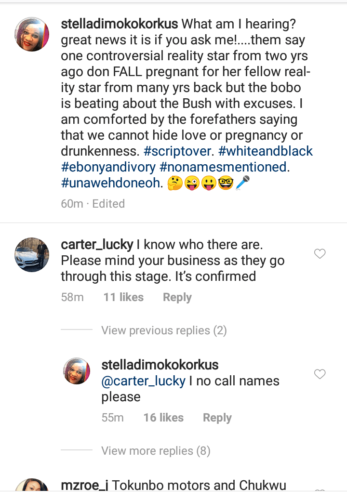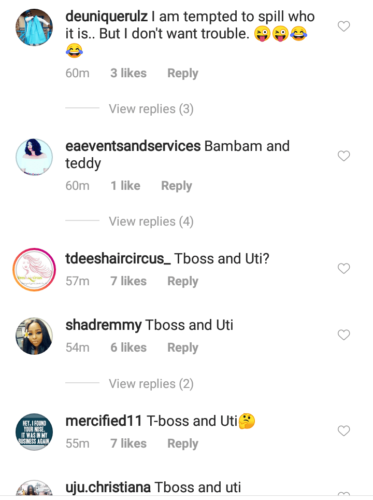 Share this post with your Friends on

RELATED POSTS FOR YOU
NOTE:- After making your comment, wait a bit for our moderators to get it approved before it can be displayed.