How Olamide Killed Oladips Musical Career
Posted by Iheme Edmond On March 21, 2019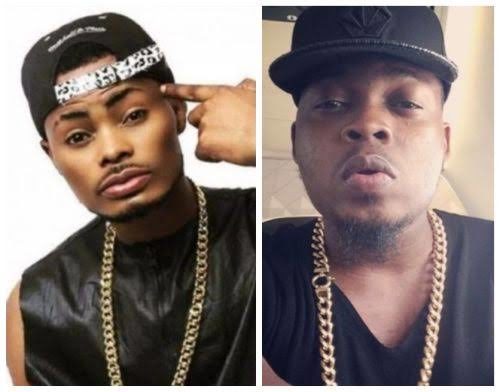 There is way big different between being talented and intelligent, when the two come together, its gonna be a big boom.
Having both taken and intelligent will blow big if there is a very solid back up from a very great company.
When Oladips started, we all love his style and every energy he invested in his music, so we all believed he's the next bad boy in the music industry.
In fact, when the five upcoming artist to watch out for was listed out, Oladips was starred out and hyped above his contemporaries…he is supposed to be the king in the killer squad as music is concerned.
We all know how Olamide started, from street of Bariga to codedtunes and with hard work and support from people who believed in him he's now the proud owner of YBNL and other investment. Olamide is not just a music but a businessman too.
Now Olamide is the best thing that ever happened to Nigeria street music.
When Oladips tried proving himself to us all with his style, featuring himself in his own music…wow, we all said.
We all believed that he definitely would get a record deal with YBNL but Olamide said no cos of an excuse he gave which is not genuine.
"I have ChinoEkun and they both sing the same style".
I was so mad and became Olamide's worst enemy, though he doesn't know me but I am his best and die hard fan.
Later, Olamide dropped ChinkoEkun or should I say his contract expired. Olamide knew it would expire, so he could have kept Oladips in the house, I was so hurt when I heard he signed Davolee who's just a story teller and rhymer not a musician.
Now as an artist cum businessman, Olamide just proved to be a bad businessman by signing two freestylers into the record label. Phicazzo and Yomi Blaze, these guys are good but we don't need them in the house.
Had Olamide signed Oladips then, he would have gotten the Next rated on headies and many other significants awards.
I wish you greatness is your Music career Oladips. Happy Birthday in Advance.
Written by:
Holy-Mindful

Share this post with your Friends on

RELATED POSTS FOR YOU
NOTE:- After making your comment, wait a bit for our moderators to get it approved before it can be displayed.