It Is Impossible To Pay N30,000 As Minimum Wage – Presidency
Posted by Iheme Edmond On October 26, 2018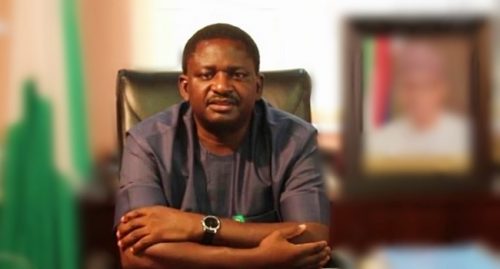 Special Assistant to President Muhammadu Buhari (Femi Adesina) on media and publicity said it is impossible To Pay N30,000 As Minimum Wage for civil servants.
The Nigerian Labour Congress and the federal government has not been at rest over the demand for an increase in the minimum wage.
The proposed increase of the minimum wage from N18,000 to N24,000 by the federal government was rejected by the Nigerian Labour Congress (NLC)
While Femi Adesina was speaking in a live programme yesterday on Channels TV, he explained that it is impossible to fulfil Nigerian Labour Congress (NLC) suggestion even if public office holders sacrifice their entire pay.
He continued by saying that it very difficult for some governors to pay N18,000 as a minimum wage, talkless of N30,000 the Nigerian Labour Congress (NLC) is suggesting which may cause a stalemate and it will not be good for the country. The Nigerian Labour Congress (NLC) should at least think about this situation before going into conclusion. 
He also answered a question asked earlier by the Nigerian Labour Congress (NLC) if the political class "especially members of the All Progressives Congress (APC)" APC agreeing to reduce their salaries can not make the new minimum wage demand fee possible, the presidential spokesman replied
"Even if they decide not to collect anything, it still doesn't take care of N30,000 minimum wage.

Share this post with your Friends on

RELATED POSTS FOR YOU
NOTE:- After making your comment, wait a bit for our moderators to get it approved before it can be displayed.