I Have Feelings For Wizkid, But I'm Keeping It Low – Teni
Posted by Iheme Edmond On March 16, 2019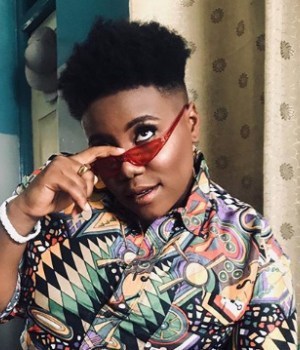 Nigerian new school female singer, Teniola has just revealed that she has feelings for Starboy Wizkid but has decided to keep it on the low for now to avoid stories attached.
She had made this shocking revelation during a sit-down with rapper Falz on Flytime Promotions' The Journey. The two celebrities interviewed each other, asking personal questions and talking about their journey to fame.
It is no news that many have tried to find out if Teni is in any kind of relationship, and now she has finally answered the burning question in the hearts of many of her fans. The singer revealed to Falz that she is in love with someone he knows.
When Falz jokingly asked the singer who is her man friend?' A shy Teni laughs hard before she finally opens up.
In her words; "Well we've been dating for a while, and we haven't really talked about opening up in public"
She continued:- "Well it's me and Wiz (Wizkid), but he doesn't know we're dating".
Falz who couldn't believe his ears laughed, then pressed harder "My friend give me something tangible, i need something serious"
Teni continued; "Its me and Wizzy, but he just doesn't know it yet, there's no other person… It's Wizkid!
Meanwhile, during the conversation Falz also revealed his relationship status and why he hasn't had a girlfriend in a very long time.
He said: "I have not had a girlfriend for a long time. I don't really think about marriage like that but I have liked girls."
Check out reaction of some users after hearing Teni is in love with Wizkid.
This tomboy want to be screaming "Uyo Meyoooooooor!!" For Wizkid during sex.

Another tiwa savage and wizkid drama before u know teni and wizkid would have a collabo and Nigerians would be eager to download the song, Nigerian celebrities sabi marketing stunt.

Share this post with your Friends on

RELATED POSTS FOR YOU
NOTE:- After making your comment, wait a bit for our moderators to get it approved before it can be displayed.