'Kanye West Stole My Idea' – Rapper M.I Abaga
Posted by Iheme Edmond On July 27, 2018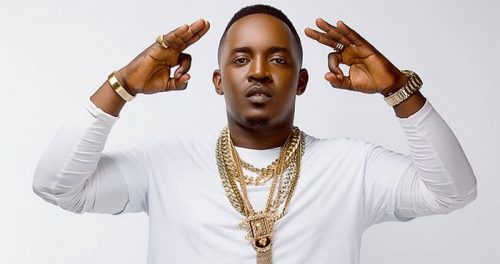 Chocolate City Boss and revered Nigerian rapper, MI Abaga, has once again announced a new release date for his much-awaited fourth studio album titled 'Yung Denzl'.
M.I Abaga also claimed that US rapper, Kanye West stole his idea of releasing three albums in one month.
He wrote;
"Kanye stole my idea smh. Anyway.. in august three hiphop albums I executive produced are dropping and then the hiphop Convo for the year is closed. if you wanted to drop this year just wait till 2019.. election year is good for music."

Three Kanye West-produced projects were released in quick succession in the month of June. The title of the three albums are; Ye, Kids See Ghosts and Nasir.
M.I Abaga is now claiming he had this kind of plan for the month of August, claiming Kanye copied his idea.
He went on to advise his counterparts to rethink releasing any project for the rest of the year because his projects are set to dominate the airways.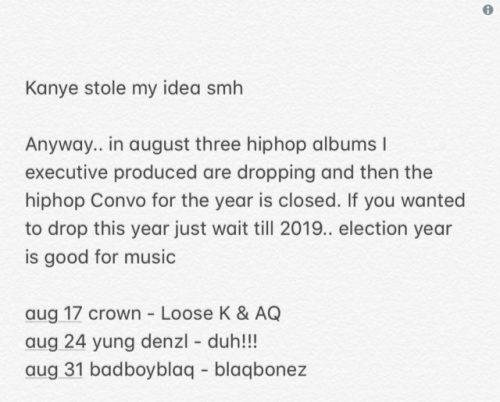 This will be the third time the rapper will be announcing a scheduled release date for the album which he first talked about in 2016.
In early February while announcing that the album had been scheduled for May, MI said he wasn't in a rush to drop the project. In the post dropped on his Instagram, it read, "Every project for me is a piece of my life…I will never rush music because I respect my fan base too much".
MI failed to drop the album on its May 18th scheduled date and once again got fans agitated and disappointed.

Share this post with your Friends on

RELATED POSTS FOR YOU
NOTE:- After making your comment, wait a bit for our moderators to get it approved before it can be displayed.