"Sex outside marriage is free but it belongs to animals" – Reno Omokri
Posted by Iheme Edmond On March 12, 2019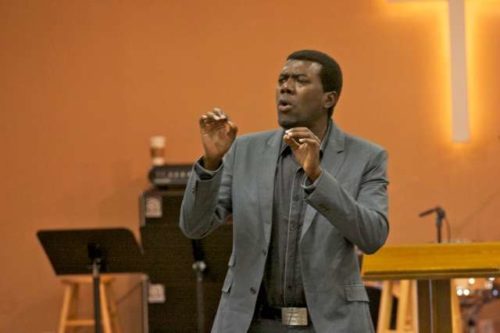 Reno Omokri has advised against having sex outside marriage. According to him, such act devalues a human.
He went on to advise young men to marry a virgin bride which he says is honorable.
Sex outside marriage devalues you. This will annoy you, but a virgin bride is the most honourable bride. That is why God chose a virgin to bear His Son.
I know the world is upside down, but free sex belongs to animals, not human beings. Abstain from premarital sex. And when you marry, be aware that if there is no food in the dining room and bedroom of your home, your partner will eat outside. So even if you are not hungry, provide food in both rooms #RenosNuggets", Reno Omokri shared.

Share this post with your Friends on

RELATED POSTS FOR YOU
NOTE:- After making your comment, wait a bit for our moderators to get it approved before it can be displayed.