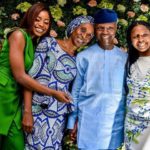 Vice President Yemi Osinbajo is pictured above at an event with his wife, Dolapo, and their children, Damilola and Kiki.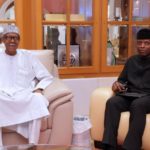 Vice President, Yemi Osinbajo on Thursday night said that President Muhammadu Buhari was probably poorer than when he was elected in 2015. Osinbajo spoke during...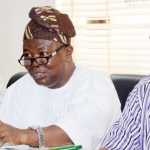 Two days after a minister announced that Vice President Yemi Osinbajo "has taken over some of the aspects of the negotiations and discussions" with...