"The true and shocking SUCCESS' STORY: Yes, I wanted N1m compensation" – Stephanie, lady who made recording
Posted by Iheme Edmond On April 2, 2019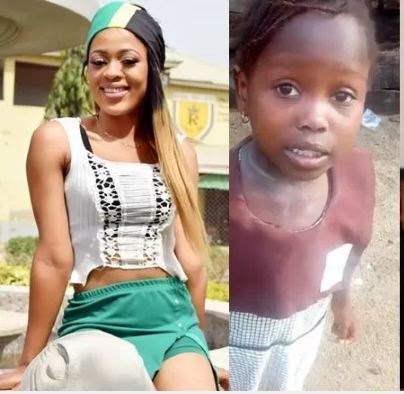 There's been several reports trailing the viral video of little Success Adegor after the lady who recorded her, Stephanie Idolor was accused of demanding an amount of money from the little girl's parents.
In a video that served rounds a while ago, Stephanie is seen saying that though she is not demanding a sharing formula from the Adegors, she wants one million Naira if the family has realized five million naira.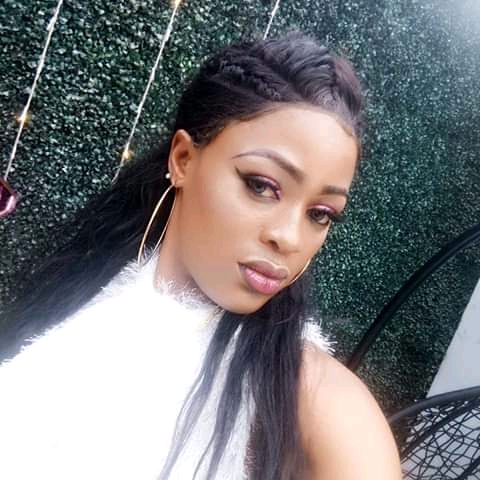 Stephanie's demand caused condemnation from social media users who deemed her greedy and implausible for making such demands.
In a new development, Vanguard took to finding out what really went down between the Adegors and Stephanie and what was discovered is shared below,
What actually happened?
A source close to Stephanie and the Adegos told Sunday Vanguard that the Stephanie issue was like the lady trying to squeeze the much she could from the Adegors whom she felt were ignorant.
"The first money someone sent to the lady in Asaba that made the video viral, I think her name is Joyce Imofen, N70, 000, and was, in turn, sent to Stephanie, did not get to the Adegor family. Though the Joyce lady did not disclose the amount given to her, she sent the N70, 000 to Stephanie to give to the Adegors", the source, a neighbour in the Urban area of Sapele where Stephanie and the Adegors live, said.
The source also alleged that Stephanie did not give the N100, 000 the Adegors gave to her to give Joyce, believed to be resident in Asaba, while the family also allegedly gave Stephanie N400, 000 as compensation.
"But she (Stephanie) went online to say she wants more. So what else does she want?" the neighbour said.
Stephanie's story
Meanwhile, Stephanie said she was misunderstood.
"Some people are just misunderstanding me. The truth is that I uploaded the video on WhatsApp and Joyce, my friend, saw it and said I should send the video to her", the lady stated.
"After I sent it to her, she uploaded it on Instagram. Though I was the first to upload it on Instagram, I think hers was more effective because she had more followers.
"She then called me to say people were commenting on the video, and that she had pleaded with Instablog to also upload it, but that they had not responded. I told her the idea was good and, after about an hour, she told me Instablog had approved the video and they had uploaded it".
Stephanie, who spoke to Sunday Vanguard on phone, said the mistake she made on the Success video was that she was too trusting.
"That is why my friend Joyce uploaded the video and added her name that she was the one who did it and the next thing I knew was the appearance of her bank account details online", the lady said.
The 23-year-old Higher National Diploma holder from Auchi Polytechnic further narrated that about one day after, Joyce called her to ask her to send her bank account details which she did "and the next thing I saw was N70, 000 deposit alert on my phone, while Joyce told me that I should give it to Success mother, that some persons had donated that sum to assist the little girl".
Stephanie said Joy didn't provide evidence that the N70,000 was the exact amount that had been sent to her account and, when Sunday VANGUARD asked if the N70, 000 was handed over to Success mother, she said yes.
"I gave the money to her (Success mother) the night Joyce sent it though her husband was not there. "I have no problem with Success mother.
I just think the girl (friend) in Asaba is the one trying to paint me black and instigate her (Success mother) against me. I sent her the N100, 000 Success mother asked me to give her and I have the evidence.
"She is the one trying to cause a rift between us. She is the one claiming to be the author of the video, telling everybody about what she never did.
At one stage when the thing was becoming too much, I had to use my sister to make her admit to the truth. My sister called her and asked her if she was the one who recorded the video, and she said yes. And when my sister demanded to verify her claim, she started making stories."
Threat
Stephanie said that at one stage, Joyce demanded for Success mother's telephone number, explaining that after she sent it to her (Joyce), she called the little girl's mother threatening to deal with her if she was not compensated.
"I think the threat stopped when she was compensated with N100, 000", she said. "I have no problem with the Adegors. They are neighbours and we have lived together for years".
But when Sunday Vanguard confronted her with the claim of the video suggesting that she was demanding for one million naira from the five million naira the Adegors may have got as donation to the little girl, she argued that she was not actually demanding, that she was only complaining.
"I never wanted to talk in that video but when the journalists who interviewed me insisted I should say something about the cash the Adegors had so far received, I told them there was nothing wrong if they had made five million naira and I was given a million naira out of it, not that I wanted a sharing percentage.
The Adegors are supposed to be one who should be grateful for what I have done for them".
Success' mum speaks
Mrs Vera Adegor, who although admitted to Sunday Vanguard that the rift between them had been settled, said Stephanie was not saying the truth.
"She did not give me the N70, 000 she claimed to have given me and God can bear me witness. Apart from that, she kept making demand after demand. I never knew about the video until the girl in Asaba called me. She told me she had sent N70, 000 to me and when I confronted her (Stephanie) about the money, she pleaded that she had used the money", the mother said.
"Since the video went viral, she has been on my neck, making all sorts of requests from us. At first she said the money people gave me was up to five million naira and insisted I should give her one million, five hundred thousand naira. But when she found that I was not yielding, she came down to one million naira.
So far, I have given her N400, 000. I gave her that money before she went online to make the video that she had not been adequately compensated".
Asked if Stephanie actually took her to the bank to open a joint account, Success mother said,
"Yes, she insisted she wanted to see the account and actually forced me to take her to my bank. I gave her N400, 000 because she said she was not the only one and yet she still went online to do that video online that we had not given her anything".
Mrs Adegor said, at one point, Stephanie and her sister came to meet her at home demanding that "my husband and l should follow her to the bank, but we refused"
With allegations and counter-allegations raging between neighbours, a source, who craved anonymity, told Sunday Vanguard that the Chairman of Sapele local government area, Chief Eugene Inoaghan, had waded into the matter, calling on the warring parties to ceasefire.
"He (council chair) even promised Stephanie a job but you know she has to do the mandatory NYSC first. But after that, the chairman, I am sure, will do something for her", the Press Secretary to the Chairman, Malcolm Tagbara, told Sunday Vanguard.
Meanwhile, Stephanie reportedly admitted to Delta State Deputy Speaker, Friday Osanebi, sending her half a million naira and Daddy Showkey adding a hundred thousand naira, and Showkey's friends also raising an undisclosed sum of money to appreciate her effort.
Success, a primary school pupil in Sapele, had shot into limelight after she was seen in a video, apparently recorded by Staphanie, complaining that she had been sent out of school for not being able to pay examination fee.
The little grumbled in a funny manner and the video quickly went viral on the social media, eliciting reactions that led to donations by well-meaning Nigerians to the girl's family.

Share this post with your Friends on

RELATED POSTS FOR YOU
NOTE:- After making your comment, wait a bit for our moderators to get it approved before it can be displayed.