4 Crazy Ideas You Can Plan On Doing If You Like a Celeb
Posted by Iheme Edmond On April 1, 2019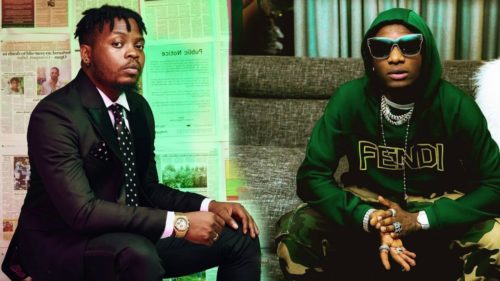 List of four crazy things that will help proclaim your love about a celebrity besides making the best use of the time.
All of us like someone or the other apart from our family members. While sometimes it might be a friend or relative, most often we begin to idolize the celebrities that we see on the television or the big screen. We like to learn about them as well as act like them in doing certain things.
We tend to check the Naija latest gist and get ourselves updated with the necessary information about the stars. If you have a lot of time, there are some crazy stuff that you can plan on doing using the entertainment news that you find online.
Make a Book: If you love a celebrity, you can plan on creating a book that is unique and special. You can plan to stick in this book pictures of the celebrity and the things they did or said. Over a period, you will become happy with the content that you are going to gather. You can use it to showcase your love to the celebrities that you follow. It is something that you can also reveal to your friends or relatives. It is one habit that can make you happy, and it is one of the best ways to pass the time.
Print Some Posters: Next thing that you should plan on doing is to take celebrity's images that are of high resolution. Print it on an A3 size paper and laminate it or stick on the walls in your room.
If you do this thing, you will wake up every day looking at the beautiful face of the celebrity that you adore. It is one way to tell the world how much you admire a particular star.
Make a Style Book: If you seriously desire to enhance your fashion, you should plan on preparing a style book. There might be a star that you like because of their dressing sense. You should plan on printing pictures of the dresses and the occasion they wore that particular attire. Keep posting information such as this in a notebook or plan on saving the images in an online drive.
When you go shopping, take time to check these dresses to get some inspiration. Luckily, these days you can also find clothes similar to what celebs are wearing online. Though these clothes may not be that expensive, they might look just like the ones they wear.
By doing this particular thing, you can quickly refine your style. Your friends, family members, and acquaintances will think that you have great taste when it comes to collecting or purchasing clothes.
Plan Your Events Well: To spice up your life, you should plan on adding some entertaining activities. If you are following the Naija latest gist plus gossip, you will know the events that are going to happen in and around your city and the movies or audio albums that are going to release in the next few days. You can use this data to plan on attending

Share this post with your Friends on

RELATED POSTS FOR YOU
NOTE:- After making your comment, wait a bit for our moderators to get it approved before it can be displayed.