"The only person that can call himself a legend in the Nigerian music industry is 2face" – Timaya
Posted by Iheme Edmond On September 28, 2018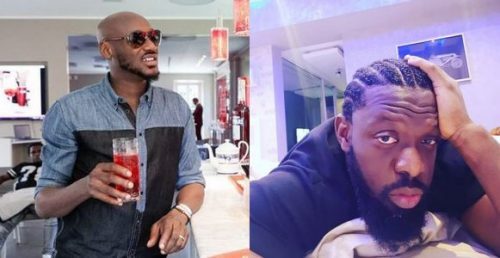 Nigerian musician, Timaya has said only Innocent '2baba' Idibia qualifies to call himself a legend among the active artistes in the music industry.
Timaya during a recent radio interview with SoundCity FM said: "In this part of the world, many artistes when they get to 10 years, they start shouting 'I'm a legend', 'legendary'. To me, in this industry, the only person that can call himself a legend is 2face. The others shouldn't. Even if people call me a legend, I don't like to be seen like that."  
The dancehall star maintained that he is still the king of commercial music, saying, "the crown never leaves. I am Timaya anytime any day, 13 years is not three years. People don't understand that making a hit song doesn't mean you are a star. Stars always shine, some people can make a hit song and you will never hear of them again. There's no year I've never dropped a hit song. I don't want to be number one. I just want to be a musician. A lot of people have come and gone but I'm still here."  
Timaya also gave his take on the issue of marriage, saying he is not predisposed to an elaborate ceremony.  He said: "I don't really go for weddings like that. I like the private marriage. If I want to get married, I will not do a big gathering. One thing is to get married, the other thing is to stay married. Staying married is the hardest part. Do you know what it means for two people with different upbringings to come and start staying together? That's not a joke."

Share this post with your Friends on

RELATED POSTS FOR YOU
NOTE:- After making your comment, wait a bit for our moderators to get it approved before it can be displayed.